Trainees from the nationally ranked UCSF Schools of Medicine, Dentistry, Pharmacy, Nursing and Advanced Science receive invaluable experience at ZSFG.  Residents, clinical fellows and medical, dental, nursing, pharmacy and physical therapy students rotate annually through 19 UCSF academic departments located at ZSFG. Time at the General represents about a third of their overall training.
The mission of the UCSF Graduate Medical Education program is to train diverse physician leaders who will practice world-wide to deliver outstanding, equitable patient care. ZSFG is a big recruitment strategy for many programs because of its diverse patient population and its mission to serve the community. About 36% of UCSF residency programs are under-represented in medicine. Our community-based Family & Community Medicine offers a unique training program that is based primarily at ZSFG.
The UCSF Graduate Medical Education program is one of the largest residency and fellowship programs in the US, including 28 residencies, 71 fellowships, 973 residents and 352 fellows. Every year, UCSF strives to recruit and match talented and diverse trainees (see graph below).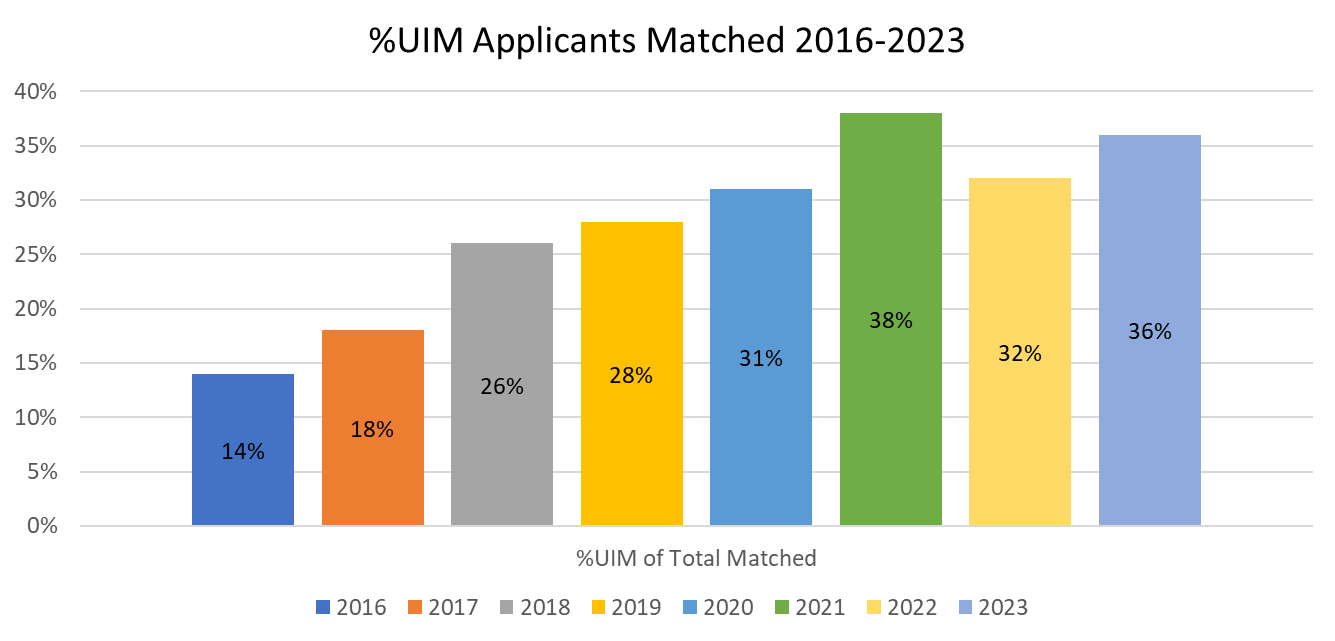 In May we showcased the 14 amazing improvement projects by our residents and fellows at ZSFG at the UCSF Improvement Symposium in the Mission Bay Conference Room to improve the care for our patients. These projects were chosen for their impact on patient care and several were designed to improve healthcare equity. Specific examples:  
Language-concordant after-visit-summaries for specialty clinics in Dermatology, Neurology, and Urology to improve patients' understanding of their care (equity)

Naloxone co-prescribing with opioids for patients with opioid use disorder (equity, prevention)

Tobacco-cessation counseling for patients in the Family Health Clinic (prevention)

Routine vaccinations for patients in the Pediatric Urgent Care (prevention)

Screening for social determinants of health in Obstetrics and Gynecology clinic (equity, prevention) 
In mid-June and July 2023, we welcome our incoming interns and fellows to our campus!