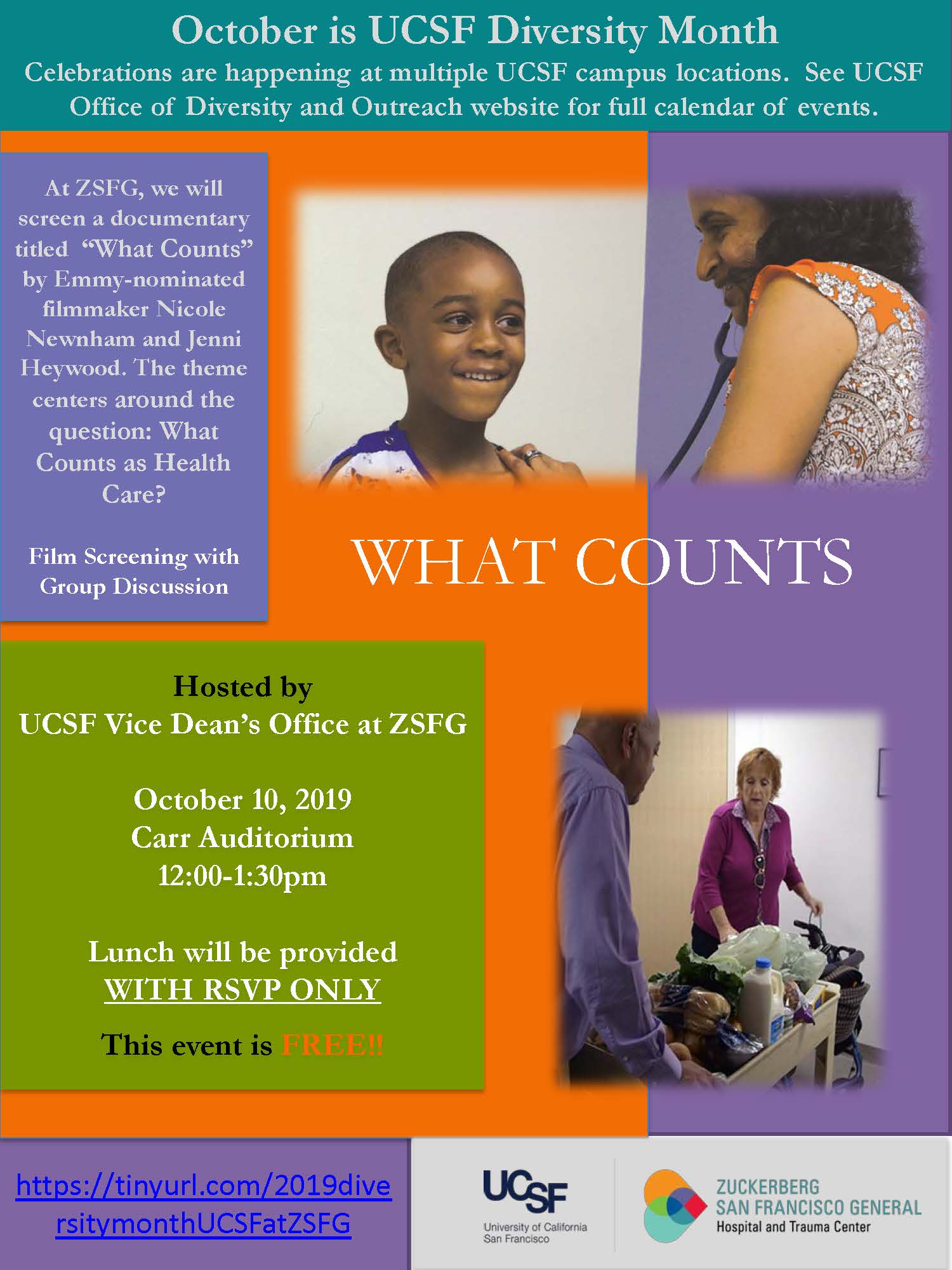 The 2019 Annual Diversity Event at ZSFG, featured a panel discussion based on the doumentary: What Counts, which asks the question What Counts as Health Care?  
About the Documentary: 
What Counts is a short documentary (36 minutes) by Emmy-nominated filmmaker Nicole Newnham about vital initiatives that are pushing the traditional boundaries of healthcare. The documentary highlights the stories and experiences of a growing group of leaders taking critical steps to address the social and environmental factors that affect the health of their communities.
 October 10, 2019 Diversity Event