The University of California forged a partnership with the City and County of San Francisco in 1873 to provide health care services and train doctors.
Today, more than 2,400 UCSF physicians and staff from all four UCSF professional schools and the Division of Graduate Studies work side-by-side at the hospital with 3,500 employees of the San Francisco Department of Public Health.  ZSFG is one of UCSF's primary teaching hospitals, where medical residents train under UCSF faculty and City staff.
UCSF at ZSFG offers the triple benefit of education, patient care, and research. Each of these endeavors is world-class, evident in the high number of teaching awards, research grants, and professional commendations showered upon the UCSF team at ZSFG. Best of all, the teaching, research, and clinical care are not isolated; but rather, work together providing real-time benefit to patients and state of the art opportunities for physicians and other providers. 
LEARN MORE: UCSF and ZSFG PARTNERSHIP 
---
Important Reminders and Deadlines
---
---
UCSF Staff Career Journey Storytelling
Fall StoryCore November 15, 12:30pm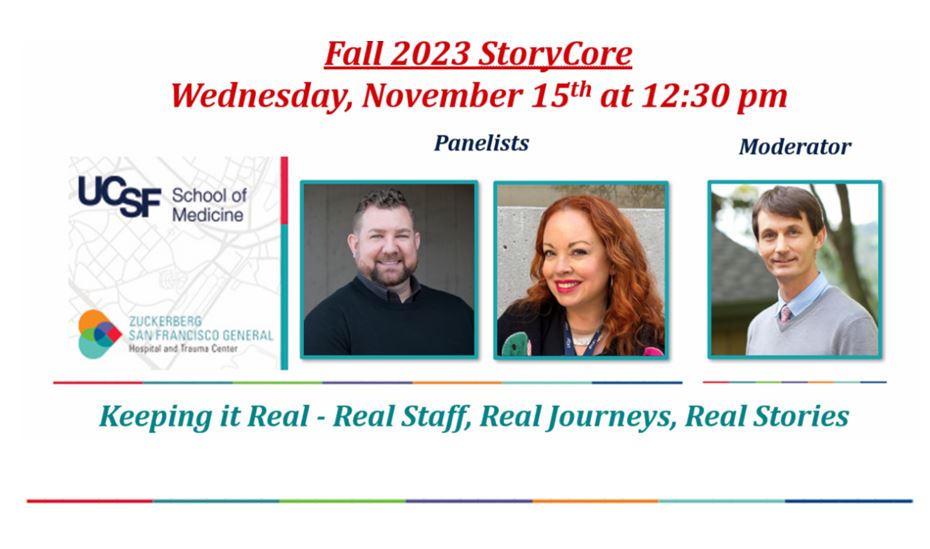 Panelists:
Justin W. Vang-Moore. EdD, Division Manager, Division of Hospital Medicine, Department of Medicine
Stephany Medina, Division Administrator, Acute & Emergency Medicine and Integrated Behavioral Health, Department of Psychiatry
Moderator:
Jake Blackshear, MBA, Director of Finance, SOM Vice Dean's Office 
Dr. Fauci: COVID Lessons Learned  
A Streamed Webinar, October 5, 11:00am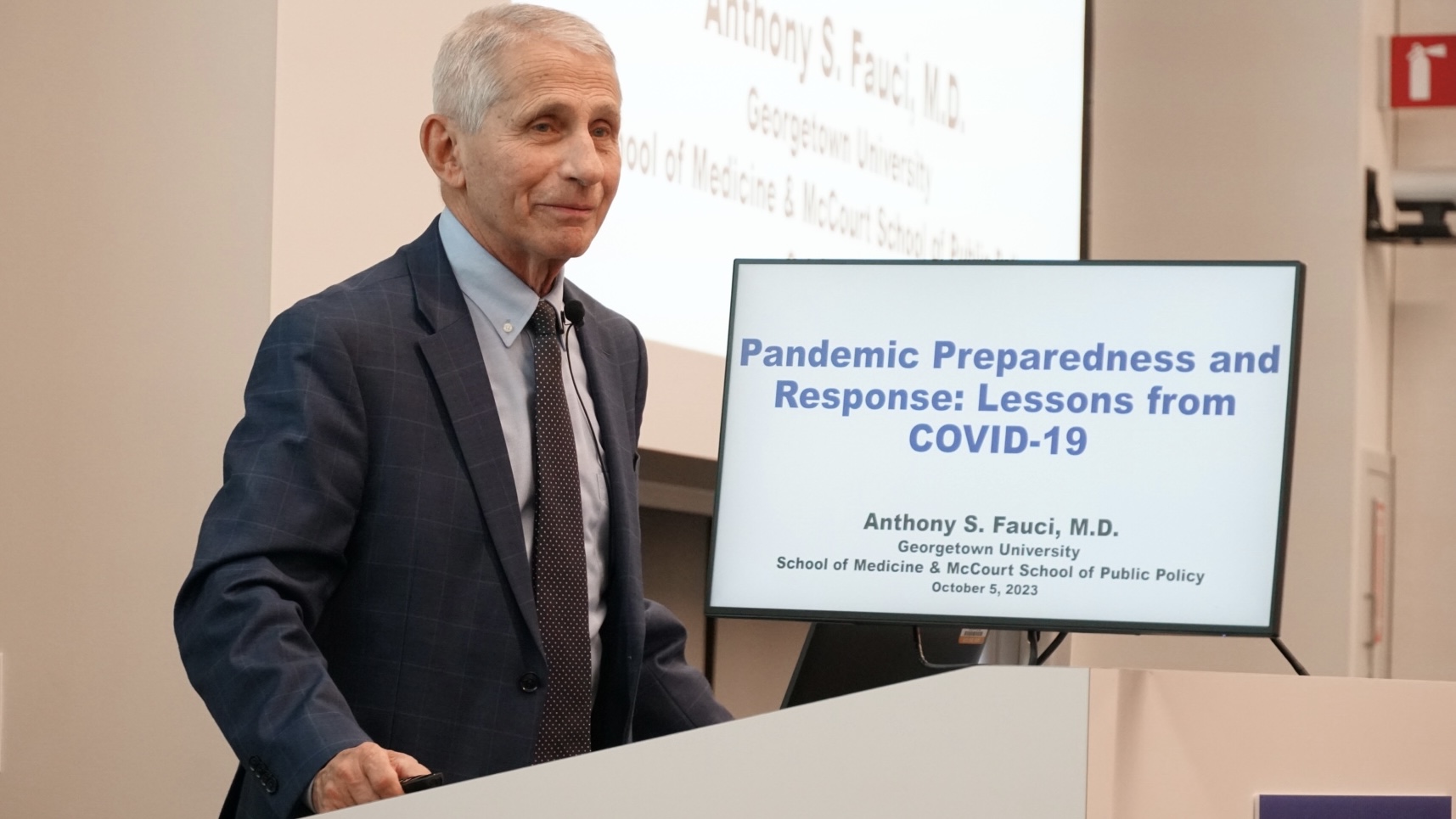 Public Health Director, Dr. Grant Colfax, invited DPH, ZSFG, and UCSF members to watch a livestream of Dr. Anthony Fauci at ZSFG for a COVID-19 Lessons Learned session online via Zoom.
Some Attendees Included: Dr. Susan Ehrlich (CEO at ZSFG), Dr. Elena Fuentes-Afflick (UCSF SOM Vice Dean at ZSFG), and Dr. Grant Colfax (Director of SF Department of Public Health)
The Great Big Badge Swap
UCSF will be replacing all badge readers at all campus sites, including UCSF Health.  All UCSF badge holders will need to replace their badges with new ones that can work with the new badge readers. This is applicable for UCSF badge holders at ZSFG to receive building access to the new UCSF Pride Hall.  This will result in improved security for everyone in our UCSF community.  More informaiton and guidance available here

---
Highlighted Topics:

2023 Annual Learning and Compliance & Privacy Training
 Training is mandatory for all DPH and UCSF faculty, staff, and trainees who work at ZSFG or with DPH patients or data. Topics covered   are required by federal and state law, regulatory agencies, and ZSFG policies and procedures. Continued access to DPH EPIC will be contingent upon completion of the Compliance & Privacy Training (Parts I and II)
LEARN MORE: ANNUAL LEARNING TRAININGS
---
2023 UCSF Staff Engagement Survey 
The Survey helps us to understand our recent progress toward our shared goal of making UCSF an inclusive and supportive place to work for everyone. The anonymous survey results will provide department managers and teams actionable items to improve the daily experiences of staff.The survey was taken April 11-May 5.
LEARN MORE: STAFF ENGAGEMENT SURVEY
---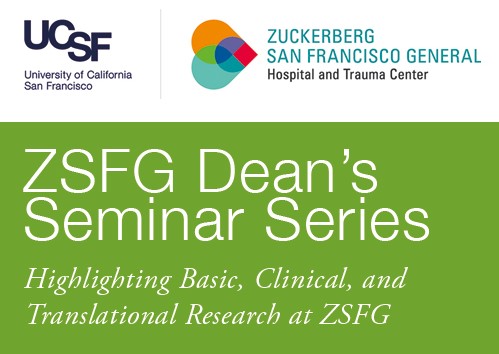 Dean's Seminar 
The ZSFG Dean's Seminar Series is an initiative created by Sue Carlisle, MD, PhD, former Vice Dean, UCSF School of Medicine at ZSFG, to promote interaction and collaboration between the ZSFG researchers and research groups.
---

ZSFG Dept. of Medicine Newsletter
The UCSF Vice Dean's Office at ZSFG is highlighted in the February 2023 Newsletter for advancing UCSF's mission at the ZSFG campus.
LEARN MORE: DEPARTMENT OF MEDICINE NEWSLETTER
---
Celebrating our Doctors!
Download the screensaver below and follow the QR code for exceptional UCSF physician award winners and to save big with UCSF discounts. For help with screensaver, right click on image and save it. Follow instructions for Windows or Mac.
---