The Resilience Garden, created by the Gardening Department, honors all UCSF and DPH staff at ZSFG for their work, perseverance, dedication and resilience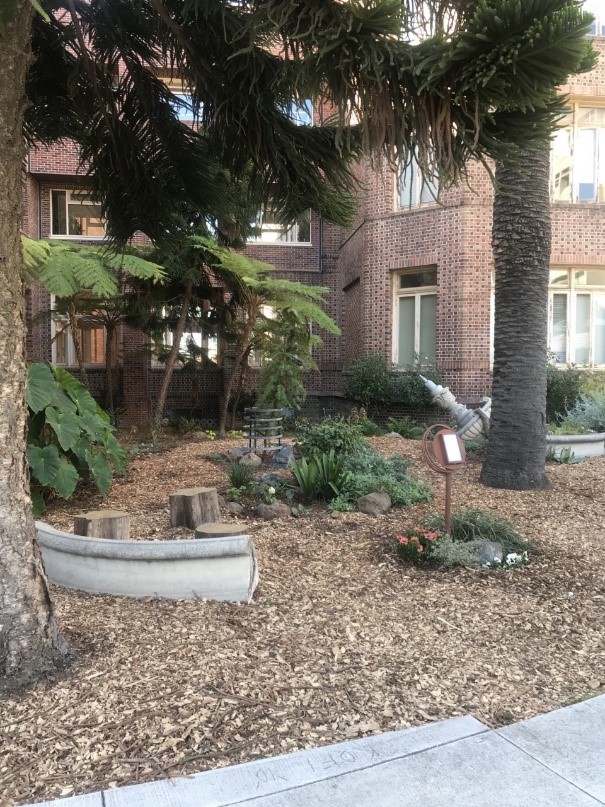 during the COVID-19 Pandemic of 2020. The garden serves as a tribute to the long history of San Francisco epidemics faced by the San Francisco Department of Public Health in partnership with the University of California, San Francisco. Located on the east side of Buildings 9/40/30 off 23rd Street, the garden features two symbols of resiliency, Wollemi Pine, until recently thought to be extinct, and the historic fountain which has outlasted several hospital buildings and was recently moved for the new UCSF Research and Academic Building at ZSFG.
For more information about the garden and the hospital's history of facing epidemics, see
ZSFG Newsletter: A Moment to Pause, Issue #23, Introducing the Resilience Garden: A garden space honoring the Staff of ZSFG during the time of COVID-19, by Anile Woods (December 8, 2020). See also CEO Note 101820 – Beautiful Resilience. 
History of the Fountain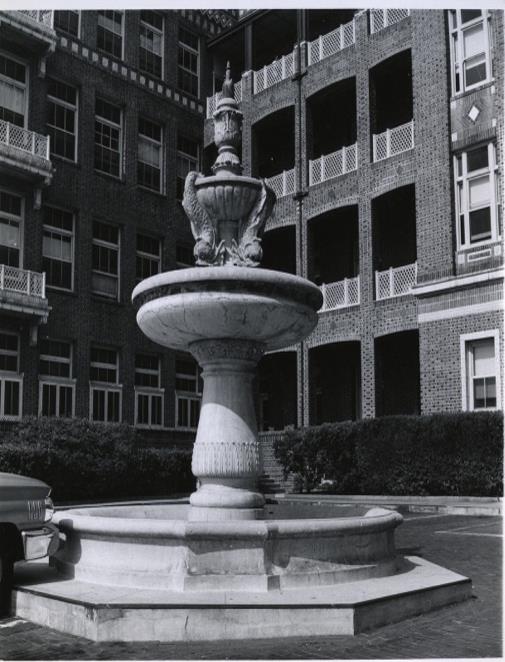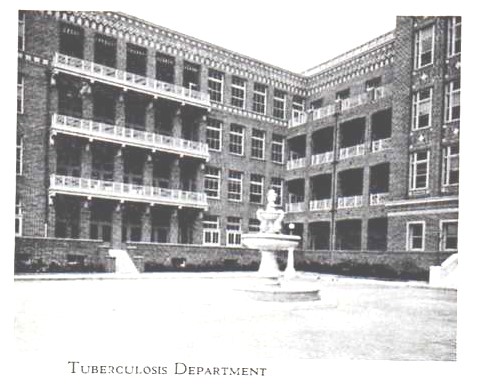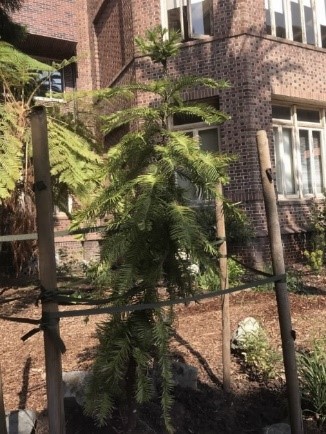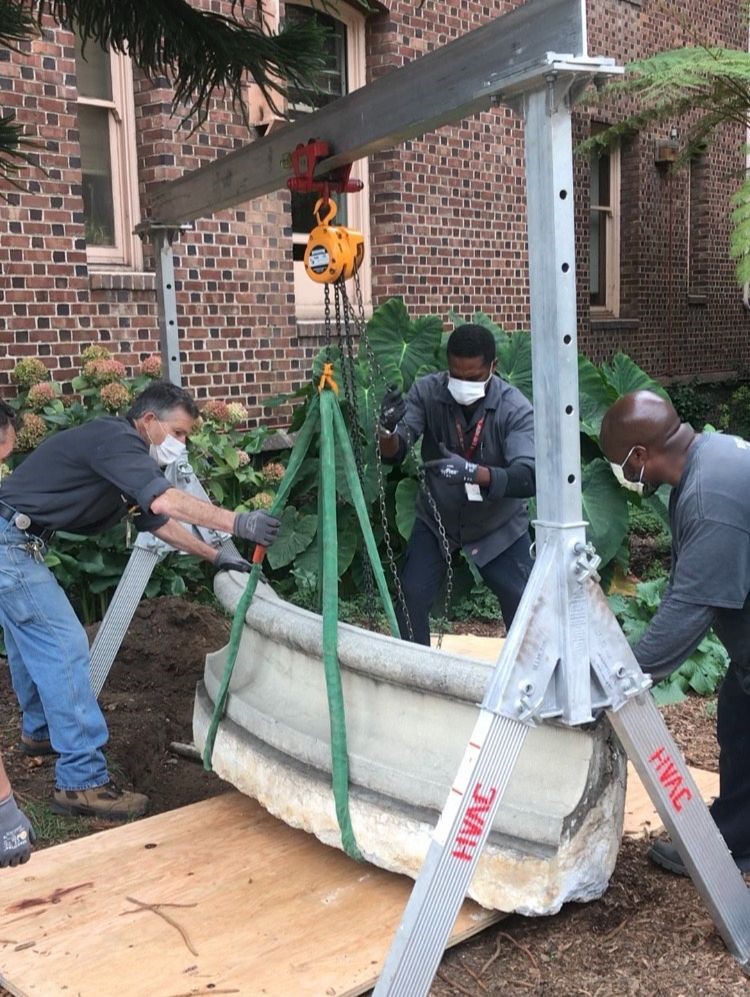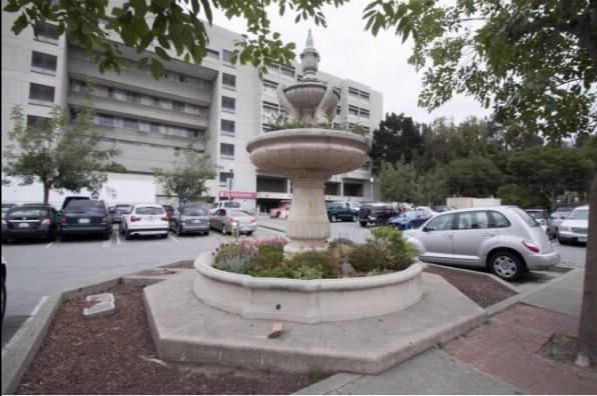 .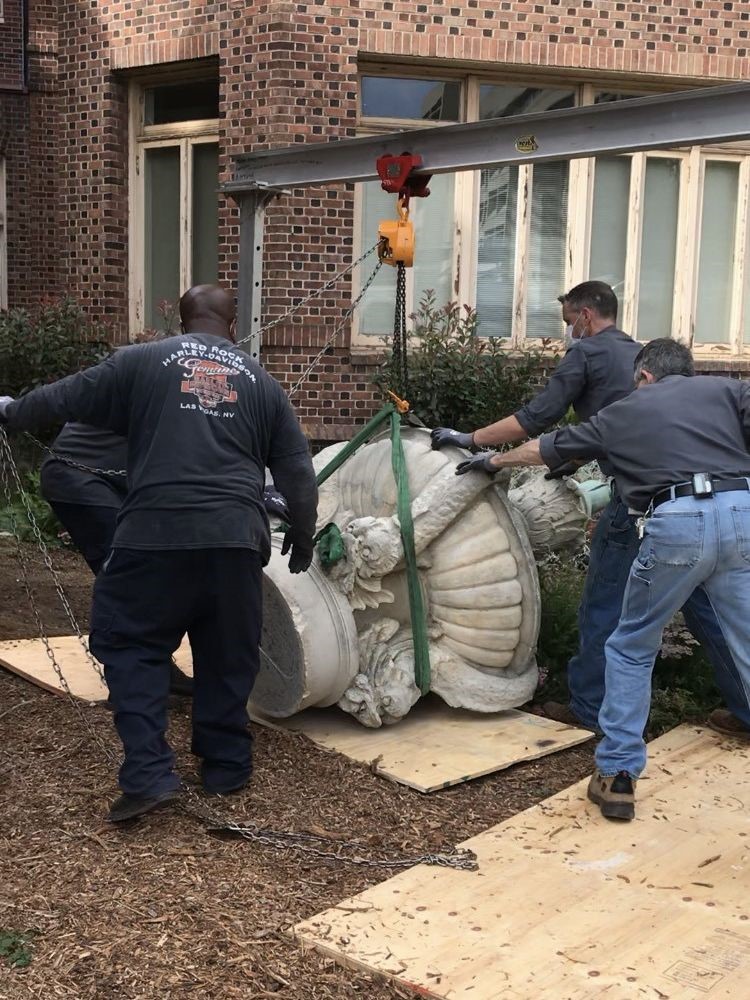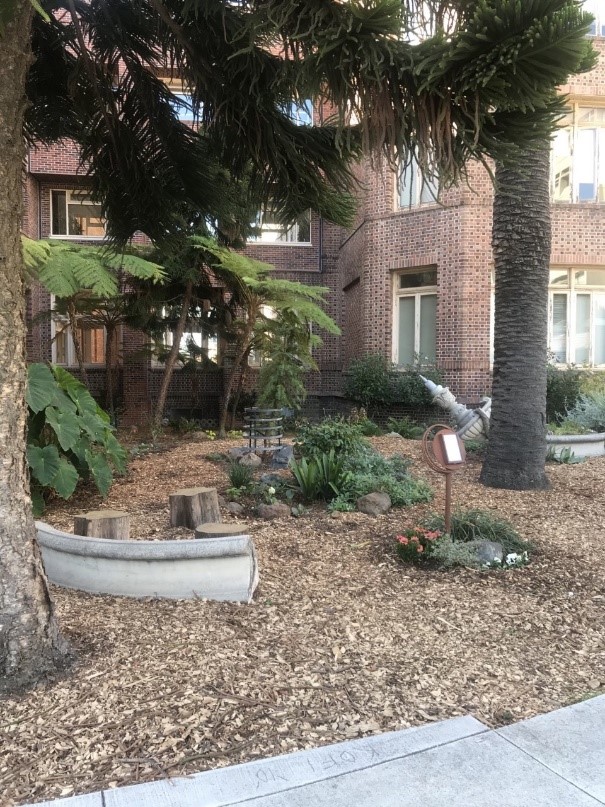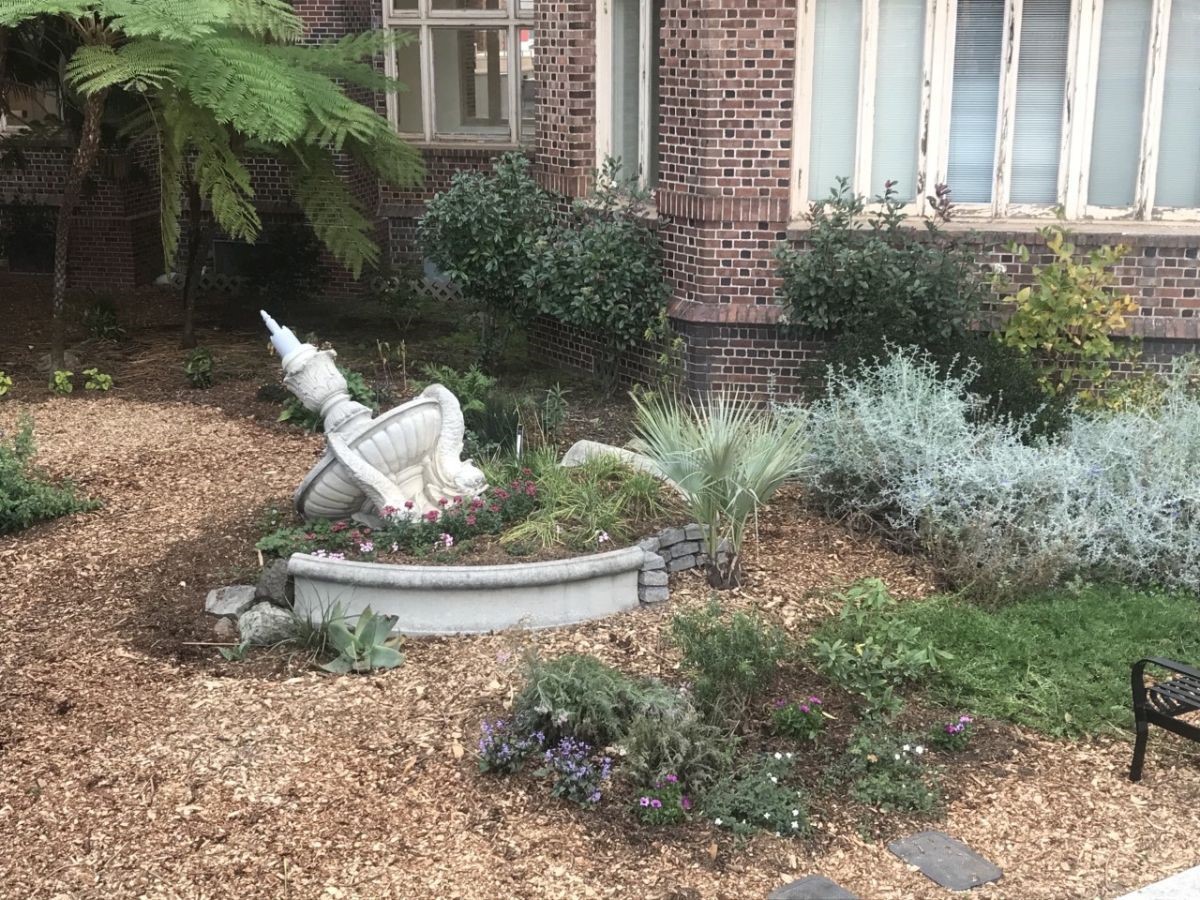 .