The UCSF School of Medicine, working in conjunction with the Department of Public Health (DPH), provides wireless services to UCSF faculty, staff, and affiliates of the University at ZSFG. Listed below are the various types of wireless networks that are currently offered. By accessing these networks, users are agreeing to comply with the UCSF Minimum Security Standards for Electronic Information Resources.
Coverage
The following areas have been activated for wireless connectivity of UCSFguest, DPHuser, and UCSFwpa.
Bldg 1, All floors
Bldg 3, 1st - 2nd floors, 5th and 6th floors
Bldg 4, All
Bldg 5, Main Hospital, All floors
Bldg 5, M Tower, All floors
Bldg 9, 2nd and 3rd floors
Bldg 10, 2nd and 3rd floors
Bldg 20, All floors
Bldg 25, All floors  (except DPHguest instead of UCSFguest)
Bldg 30, All floors
Bldg 40, 1st floor
Bldg 80, All floors
Bldg 90, All floors
Bldg 100, All floors
3130 20th Street, CPG and Clinical Pharmacology
2789 25th St, 2nd floor Poison Control, 3rd floor CVP
625 Potrero Ave, NGHC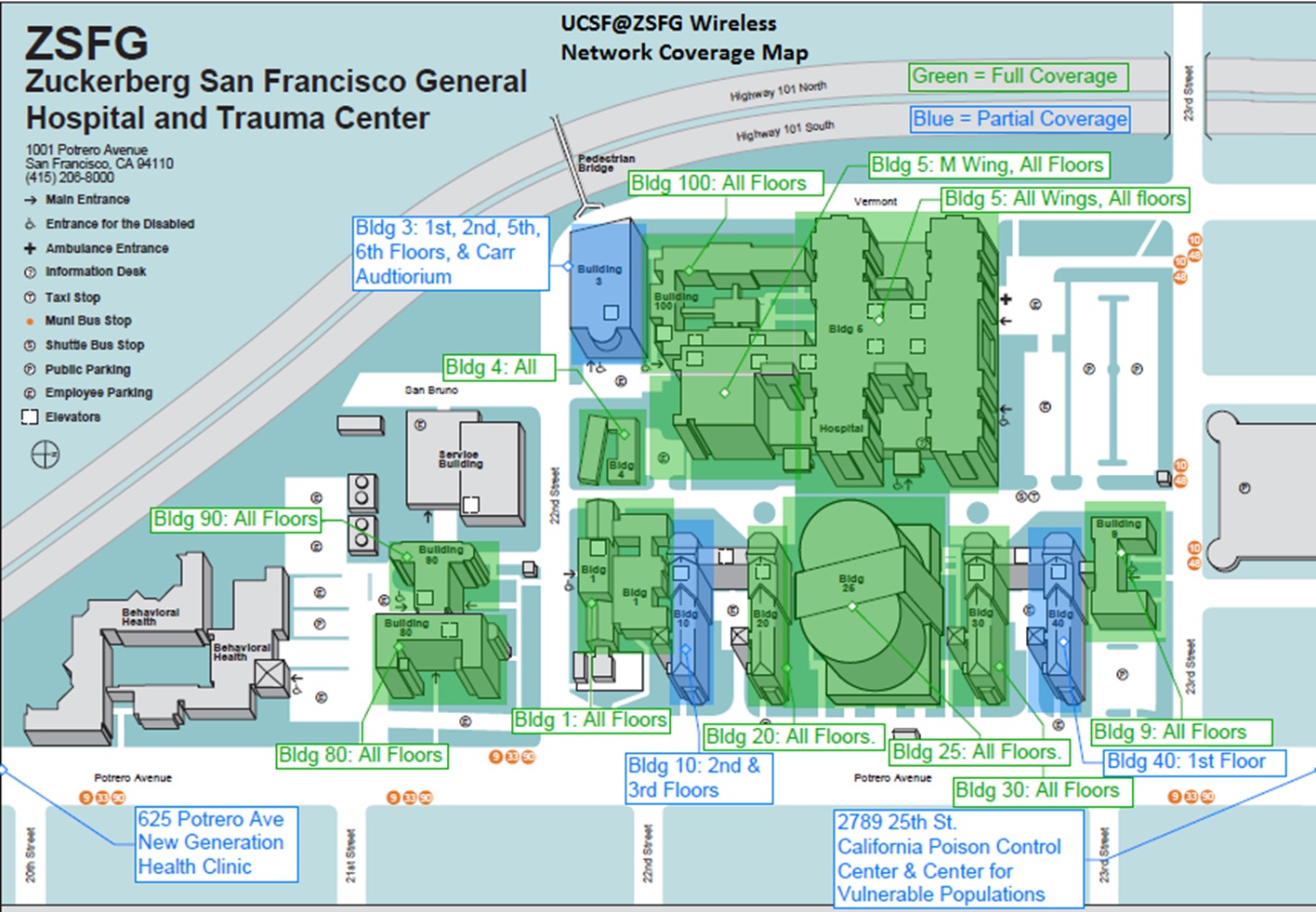 Support
For additional information or assistance, please contact the IT Service Desk or by calling (415) 206-5126.